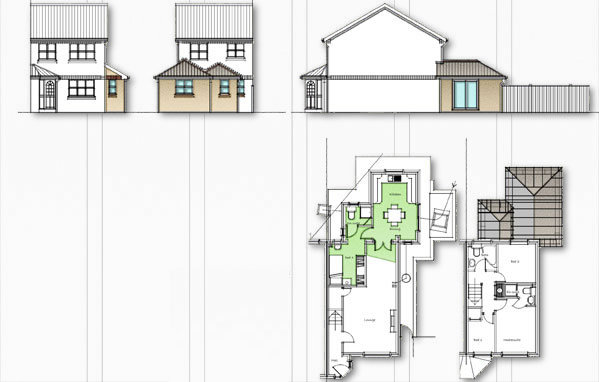 The family living in this home were in a quandry. The owners elderly mother was in need of increasing care from them which they could not continue with whilst she lived in her own home. Having the lady enter a home was also not a preferred option.
The task was to create a self sufficient downstairs bedroom with good links to the daily living spaces of the family to enable the lady to enjoy her time with the family yet still have her own privacy.
There were problems on the site with the rights to light issues for neighbouring properties that the council applied and the fact that some of the properties garden area had a high pressure gas main running through it, preventing building in this area.
The result is a well thought out space which created:
A bedroom with a sink
An En-suite with a toilet and shower
A much improved Kitchen and Dining Space and extended Living room for the family